5WCCL Abstract Submission

This Congress will highlight high-impact contributions to the management and investigation of cutaneous lymphomas. The Scientific Committee invites you to submit your abstracts in this field for oral and poster consideration.
Abstract acceptance will be driven by scientific merit, where only the best submissions will be selected. 
ABSTRACTS FOCUS AREAS INCLUDE
Classification/Epidemiology/Prognostic Factors
Cutaneous Lymphoma International Consortium – PROCLIPI Studies
Biologic Insights
Pathogenesis/Biomarkers
Tumor Microenvironment
Therapeutics/Preclinical Studies
Quality of Life/Patient-Reported Outcomes 
Challenging Cases of Cutaneous Lymphomas
Leading-Edge Research and Future Directions of Cutaneous Lymphomas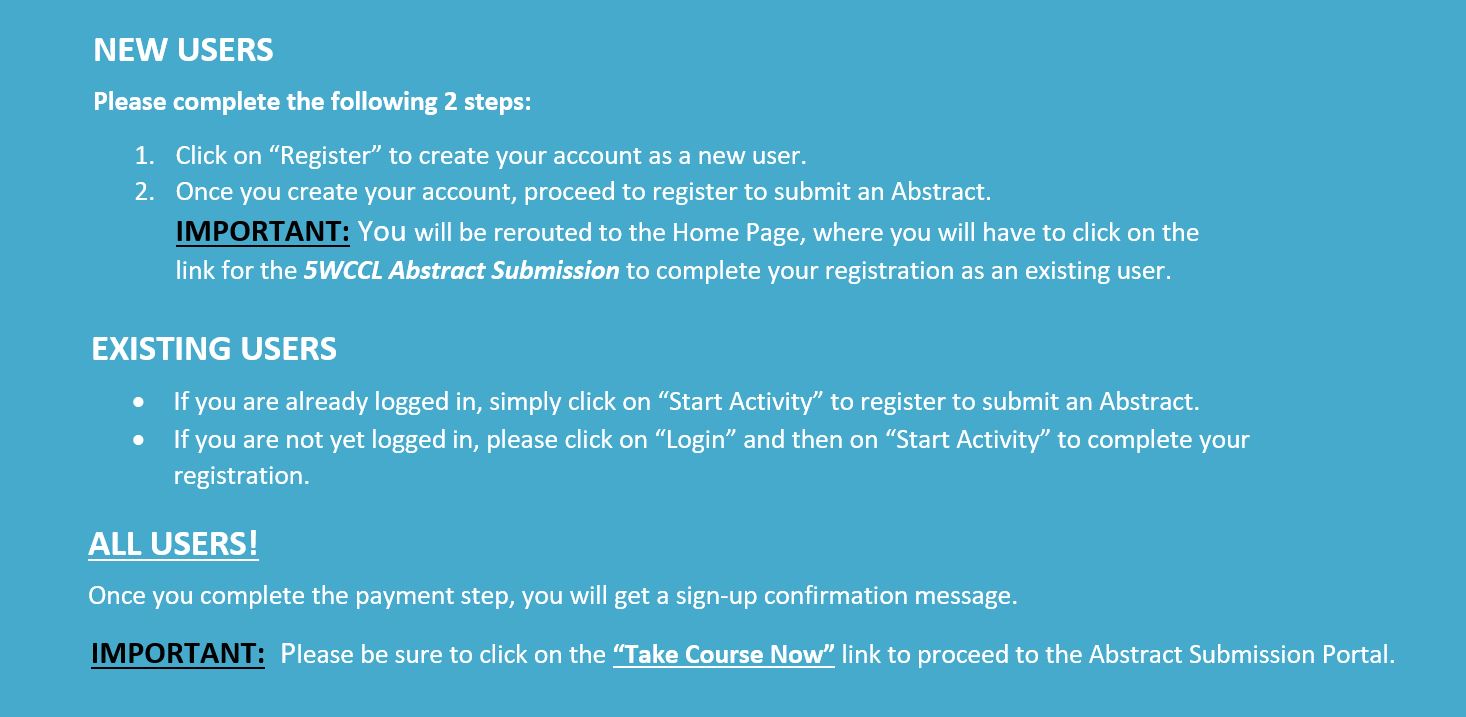 There is a $25 non-refundable handling fee for submission of each abstract. Abstract submission fee does not include registration for the meeting. 
Click on the "Abstract Submission Cost" dropdown to select the $25.00 fee, allow the selection to populate on the dropdown, and click "Add to Cart".
Follow the payment prompts. 
You will receive a payment receipt via email once you have successfully submitted payment for the Abstract Submission.
REMINDER: Please be sure to click on the "Take Course Now" link on the Sign-up Confirmation Page, in order to proceed to the Abstract Submission Portal to submit your Abstract.